Saka Chhimbal
Case Study
Niche Online Audio and Video Subscription
Platform service gets a Boost after
moving to Webnexs VOD
About Chhimbal
Chhimbal is the first Mizo audio and video subscription platform service. It was founded in 2020. By operating in Aizawl, Mizoram, It is one source for the Latest News & Live Events, movies, music videos, and documentaries.
Industry: Entertainment
Monthly visits: 130 k
"We were looking to develop our Android application and video management solution from existing setup and we've used Webnexs for services like to develop our application and performance was good hence we planned to explore more opportunities with Webnexs".
Goals and Challenges
Saka was looking for audio and video solutions and stubbed upon Webnexs via our enquiry. At first, they wanted to develop their Android Application and also customize their application with advanced video management features
"We explored other solutions before Webnexs and they are meeting our expectations," said Saka.
While signing up with Webnexs, Chhimbal's objectives were:
Audio On Demand (AOD) Solutions
Video on demand
Live streaming along with pay per view models
Solution Deployment
After the discussion, we categorized the features into multiple phases, that is:
Phase 1:
With SVOD model: On April 22, 2020, we have successfully developed the SVOD model-based website and completed an Android app production within 15 business days, and 360+ movies have been uploaded within the short span of 6 to 8 months. Also, we have suggested the Razorpay subscription model payment gateway be integrated with the website for a more manageable subscription payment.
Phase 2:
We added an AOD solution with the TVOD model for better monetization, and the Live Streaming event has been conducted and protected through the paywall.
RESULTS
With the combination of solutions deployed, Chhimbal achieved a 2% conversion rate with single marketing campaign results in 25k+ USD in Sales. After using our VOD product, subscribers have been increased by 80k+ (first month vs. fifth month on the entire site).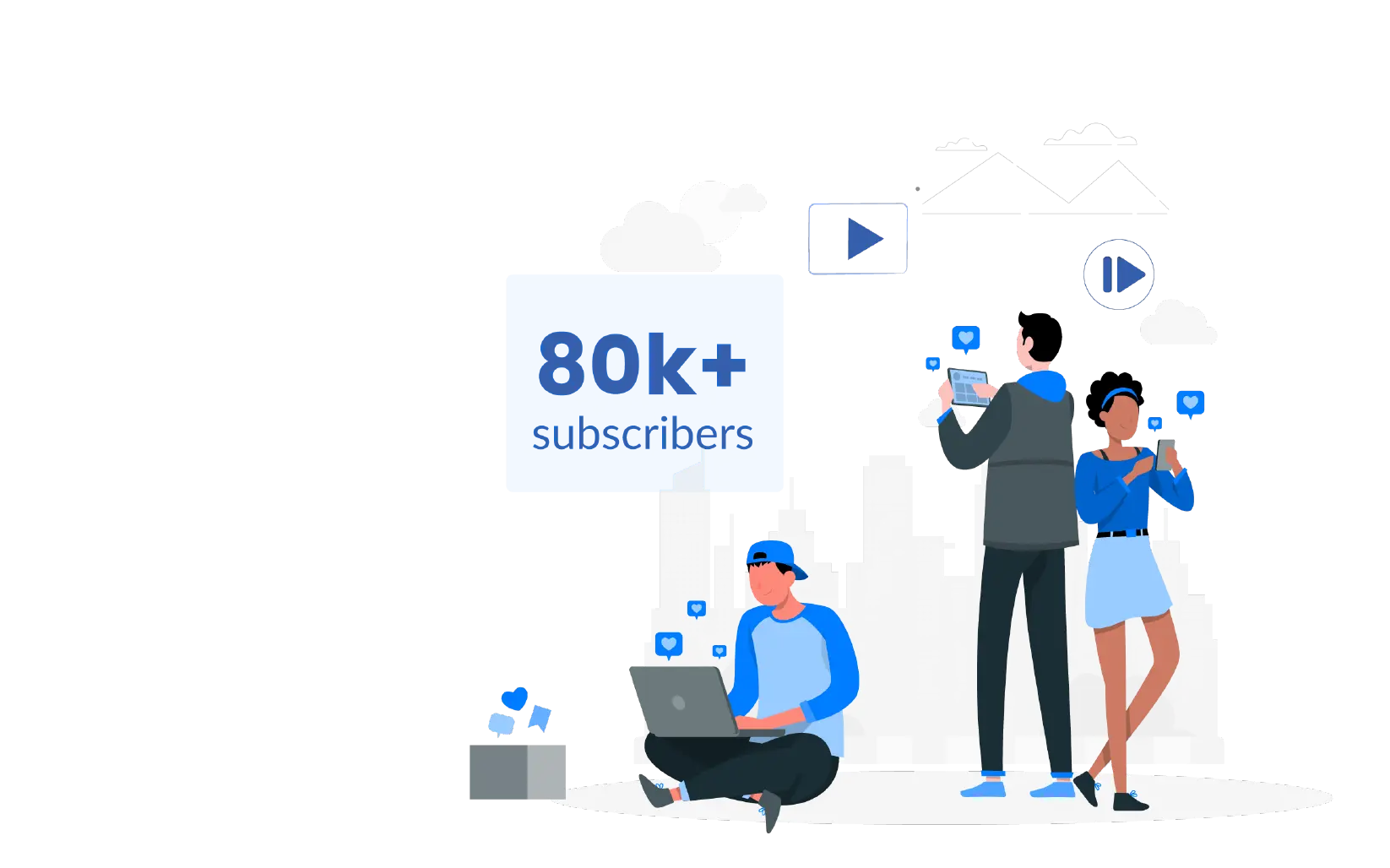 Want to build a profitable online video streaming service like Chhimbal