Features
Get all the features needed to develop an Ecommerce Website. Loaded with exclusive features to improve the performance of your Magento store.
Integrate your e-store with modules for
excellent shopping experience
List of third-party modules that you can integrate in your store.
The store owner can send real-time push notifications messages to its customers. These messages can contain any information like a new product launch, offers, etc.
(32)
Magento Auto-Feed Connect
Connect to any FTP and fetch your data automatically. Fetch product pricing, SKU, product name, images, etc. from the remote URL.
(37)
Integrates UVdesk Helpdesk System with Magento Store. Ticket reply to the consumer can be sent using Magento back-end or else by UVdesk Dashboard.
(35)
Allows the users to sign up into their site using social networks like Twitter, Facebook, Google, Instagram, and LinkedIn.
(40)
Swiftly and effortlessly update code snippets and tags on your website that are proposed for traffic analysis as well as marketing optimization.
(29)
Set deal status for any product and select the duration of the deal. The customers can view the deal value information with the remaining time left.
(48)
Assist everything that is related to Search Optimization. Improve your snippet by means of price, stock status, and breadcrumbs.
(39)
Run a great variety of exclusive promotions to easily attract customers' attention and increase sales.
(41)
Let your customers pre-order upcoming or out of stock items. Helps to efficiently analyze your customers' needs.
(43)
Automatically send catchy emails to recover abandoned carts. Track email campaigns with Google Analytics tool.
(39)
Automatic Related
Products
Display related items based on views or purchases. Intelligent algorithms for automatic product relation.
(41)
Use advanced autocomplete window to instantly find necessary products with an informative quick search.
(43)
Speed up the whole shopping process and significantly enhance customer satisfaction. Customize checkout page design.
(39)
Let shoppers filter products by brands to spend less time on reaching the goods they are looking for.
(41)
Let your customers pre-order upcoming or out of stock items. Helps to efficiently analyze your customers' needs.
(43)
Restrict payment methods by shipping address, customer groups, store view or product attributes. Disable certain methods based on customer data.
(39)
Insert landing pages to the sitemap to advance their visibility for Search Engines. Generate several landing pages as you require.
(41)
Reward users for purchases, registration, etc. Encourage users' activity to let them feel that making purchases is beneficial.
(43)
Use flexible shopping cart rules and create a unique loyalty program to reward regular customers with exclusive discounts.
(39)
Create web forms of various types to effectively collect customer info. 15 elements for custom form creation.
(41)
Change product image on mouse hover. Group related colors and show more items in search results.
(43)
Few Common Queries
Magento is an open source ecommerce platform that provides merchants with the most flexible and controlled online store possible.
If you encounter problems using Magento, the best thing to do is to contact our support Agent. We can support you on the issues by the next 24 working hours.
You can integrate any currency of your country or make your store compatible for multiple currencies.
No. However, Webnexs can assist with your external extensions to Magento..
Magento is licensed under Open Software License 3.0, which is an open source certified license.
Magento can be hosted by any server provider. However, there are a number of requirements that are required with Magento's system.
The best way to get support for your Magento site would be through a Magento expert. Webnexs has provided numerous companies with full Magento site builds.
Yes Magento store will support RTL. However you can contact our support engineer before you could get this RTL feature available for your store.
We do not charge anything much beyond the costing mentioned for packages. However, if you would require to design any functionalities that are additional, we would do it with a separate Scope of work document executed.
Absolutely yes. You can hire our Dedicated programme managers subject to their availability.
By Default, this system is not available. But there are additional modules that can help performing this operation for you. If you would require a customer to delete his order, or an admin to delete a customer order record, please contact our support agent. He will advice you on how you could proceed on this
Magento has proven to have processed 1000 Checkouts or orders/ hour. You can have 10000 live accounts per hour created on the store. But you should be having a versatile server to perform such operation.
Yes we do the customisation of design in the third plan - Pro. However if you require designs on a limited basis , for 50 hours, you can buy our plus plan.
Can't find a solution? We are currently at the live chat to explain them instantly or leave a note; we get to you within next 12 hours.
Marketing channels support
Magento Development Agency & Consulting Services
Easiest Method to Bring your Ideas to Life
Unleash the supremacy of innovative technology and deliberate marketing intelligence to make your mark on the Ecommerce business landscape.
Technologies Used
Keep abreast of latest technologies with innovations for your multivendor marketplace.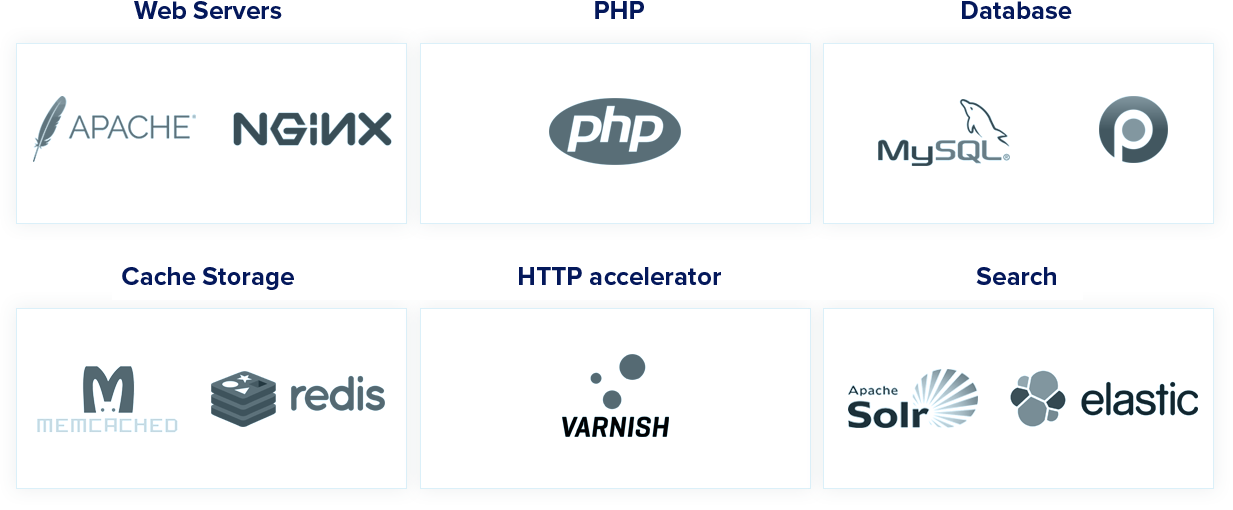 Additional technologies

We are here because of them
Providing you the list of customers we have served. You can be next to work with us.
Build Your Magento website with the
Expert Magento Developer Community
Magento Development Service and Deliver
Unique Customer Experiences
Payment Gateway Integration
Collect Payment Seamless across Gateways.
Ecommerce Payment Gateway Integrations are easier now.
Shipping
Choose the right shipping partner and drop-ship the
product on the right time to the customers.
Multi-language & Multi-currency
Expand your Magento Store globally. Get local with your business by integrated Multilingual & Multi-currency options.
Arabic - (SAR)
Hindi - (INR)
English(US) - (Dollar)
English(UK) - (Pound)
German - (Euro)
Estonian - (Euro)
Finnish - (Euro)
Italian - (Euro)
French - (Euro)
Norwegian - (NOK)
Polish - ( PLN)
Kenya - (KES)
Spanish - (Euro)
Turkish - (TRY)
Portuguese(BR) - (Euro)
Dutch - (Euro)
Host your Magento Website on Cloud
Either in Amazon web services or Webnexs Virtual Servers.
Magento Ecommerce Marketing
Emails, SMS, Customer Reviews, Pop-ups made easier.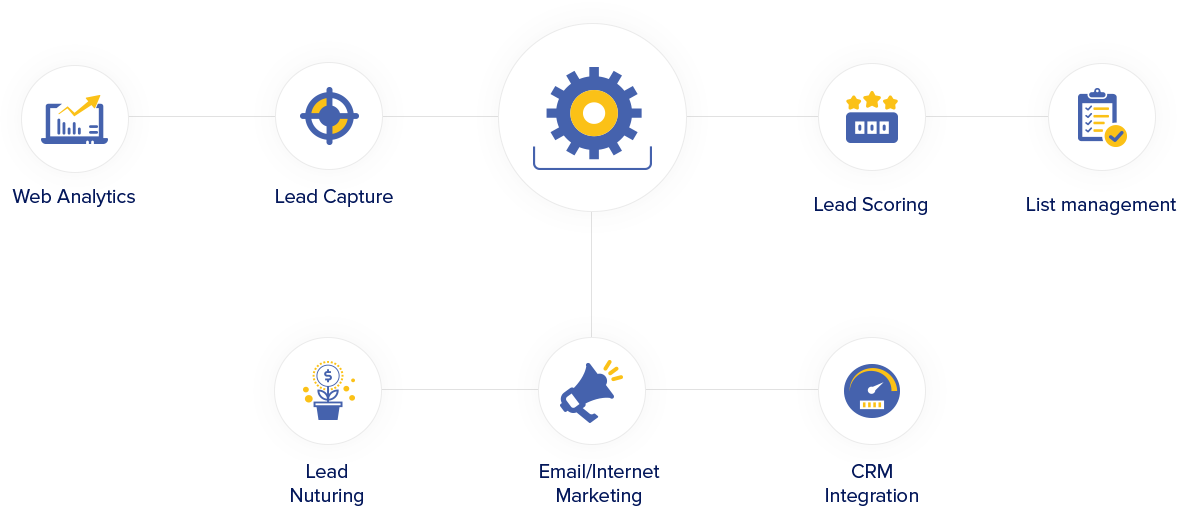 Integrating with marketing options always increases the revenue & operational efficiency of your store.Tempt up your target audience with automated email marketing & increase your sales.
Quick Support
Get your queries assisted within 8 hours of sending an email for your project. We have 48 hours window, a maximum buffer for Escalations.We make sure to get you posted before the due time.
Clear Documentations
Get crystal clear documentation in the products you receive. Learn about what's going on in your store. Be updated with our developers on how fast you can modify simple things by yourself without the help of any developer.
Ticketing Facility
Do not pass up a question unanswered. They are all documented under the ticket. You raise tickets for support and our authority will answer them for you. Check out our team with our sales expert on live chat.
Reason to choose us &
Easy for the beginners
Magento is the best ecommerce platform to run an online store. Webnexs support team supports you throughout the setup process & offers you training regarding your store if needed.
Review by - Ethan SMITH from USA Great Experience
I should agree that Magento platform is perfect for an ecommerce store. I recently started a mobile store with them. It gave a better store experience on my shop, even though I have limited coding and designing knowledge. Webnexs is surely one of the finest Magento Development teams have hired.
Review by - GIBSON ABAKANGO from Australia Best Platform
I choose Magento platform after doing a great research on internet for best ecommerce platform. I personally would agree that webnexs team is really cool and getting to me very quick. . Thank you so much Webnexs for such a support while creating my store.
Review by - KYLE STANFORD from USA Unlimited Themes
One thing I should say is Webnexs unique designs. I have hired them for few months to work on my project to change my theme. They did it with perfection. The colors came out nicer and the codes are perfect. Id suggest you are my go-to company for any of my upcoming changes.
Review by - SYED MOHAMMED from UAE